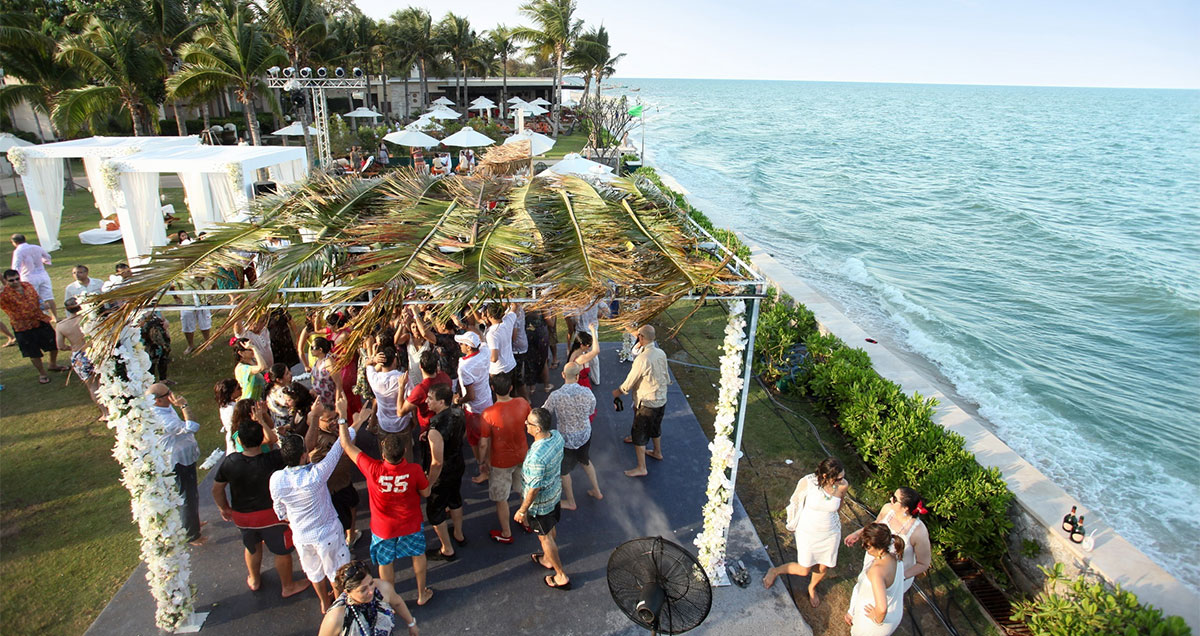 Thailand's hospitality industry has long enjoyed a world famous reputation for a number of reasons. It is not just the continued excellence of their facilities, but the traditional friendliness and legendary hospitality of Thai people that enhance your holiday experience. The smiles are genuine and there is a strong and constant desire to welcome visitors to their country and to make sure the comfort and happiness of their guests is paramount.
If a destination wedding is on your mind, then look no further, as Thailand has a choice of wedding venues that is as varied as it is spectacular. Whether it's a romantic nuptial on the pristine shores of the Andaman or an adventurous soiree amidst the hills of Chiang Mai, Thailand offers a diverse range of five star hotels and boutique resorts that are well suited for all your function needs and with the best value for money.
From sagai to vidaai, hotels in Thailand can cater to every type of Indian wedding function, be it for an intimate gathering for 100 guests to a lavish affair for over 800 people. What's more, the service staff are well-trained, and understand the necessary requirements for traditional Indian rituals too. With the increasing number of Indian weddings taking place in Thailand from around the world, many hotels now even have Indian chefs who can prepare authentic cuisines from the motherland. Choose Thailand as your perfect wedding destination, and rest assured you will have world-class facilities, international food and beverage options, and friendly, efficient, multi-lingual and customer focused staff.
Many hotels have extensive experience working with wedding planners and vendors who are skilled and knowledgeable about all that goes into the making of an Indian wedding. Thailand's modern hotels are also fully equipped with sound and lighting equipment, as well as state-of-the-art technology that make weddings a memorable experience for all.