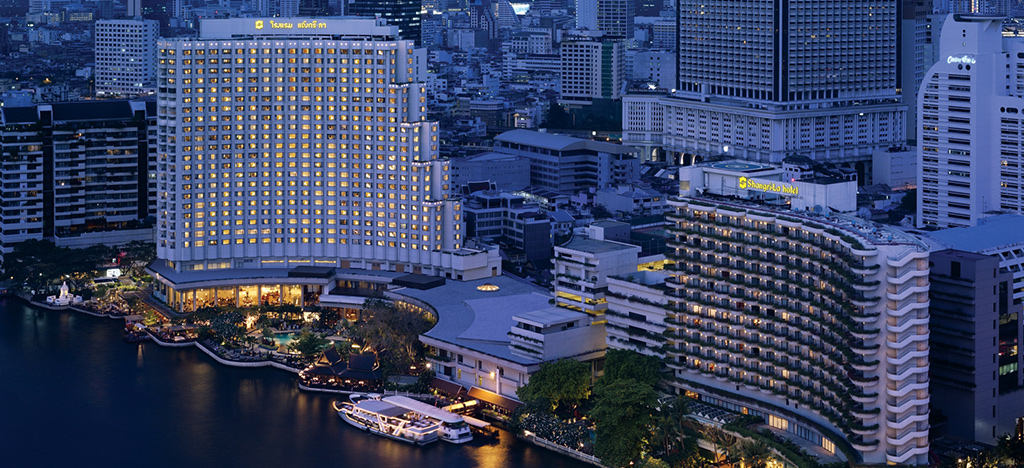 Indian Wedding at Shangri-La Hotel, Bangkok
Shangri-La Hotel, Bangkok, the city's most renowned venue for magnificent Indian weddings for many years, expertly caters large-scale lavish weddings and tailored intimate ceremonies. The hotel offers the flexibility and functionality of its event spaces and sumptuous cuisine, curated by talented Indian culinary team.
The 1,360-square-metre expanse of the pillar-free Grand Ballroom and the spacious ballroom foyer serves as a blank canvas and can be transformed into virtually anything that the imagination requires.
Heading the Indian culinary team is the hotel's sous chef Lokendra Pal Singh. The Indian wedding specialists can arrange a special session with Chef Singh to discuss the type of cuisine and special dietary requests. Chef Singh will see to the guests' needs and customise the signature menu for the wedding reception. Guests will be delighted to find that their wedding menu tastes as authentic as it would in India.
Shangri-La's Indian Wedding Specialists Team knows that no request is ever too small, so we ensure that every details of your most important day is precise to create the most memorable experience for you and your guests.
For more information, please call our event sales team at +66 2236 7777 ext. 6873 or send an email to events.slbk@shangri-la.com
Gallery
Address
89 Soi Wat Suan Plu, New Road, Bangrak, Bangkok, 10500, Thailand
Tel : (66 2) 236 7777
Fax : (66 2) 236 8579
Social Media